Home
Cruise Tips
What to Pack for an Alaskan Cruise, According to People Who Take...
Photo: Jan Greune / LOOK-foto/Getty Images/LOOK
Packing is hard. Especially when the destination might involve giant mosquitoes or Instagram-worthy hiking trails. What do frequent travelers to these spots — the ones who best know how to prepare for the conditions — put in their suitcases? We'll be tackling this in our new series, the Trip List.
Here, we talked to cruise-line operators, wildlife photographers, and numerous others who've recently boarded a ship to Alaska. If you've ever seen a reality TV show set in this northern tip of the world, you know two things to be true: (1) It's a wild, wild place, and (2) that wild, wild place wants to kill you. Even though most of us taking a vacation there are more likely to confront surprise rainstorms and buggy beaches rather than avalanches and grizzly bears, you still need the right protection. Luckily, because the cruising season is short (starting in late April and continuing through September), most boat trips are booked six months to a year in advance — so you have plenty of time to gear up.
Clothing
Columbia Women's Midweight Stretch Baselayer Long Sleeve Half Zip Shirt
Award-winning photographer and travel writer Susan Portnoy, a.k.a. the Insatiable Traveler, visited Alaska last year on Holland America Line's Land+Sea Journey. That's when she learned that dressing the part starts with proper layering. "If it's extra nippy outside or you're hiking a glacier, you're going to want a base layer," says Portnoy. "I love love love Columbia's stretch top with Omni-Heat technology. When you move, your heat is reflected back on to your body."$58 at Amazon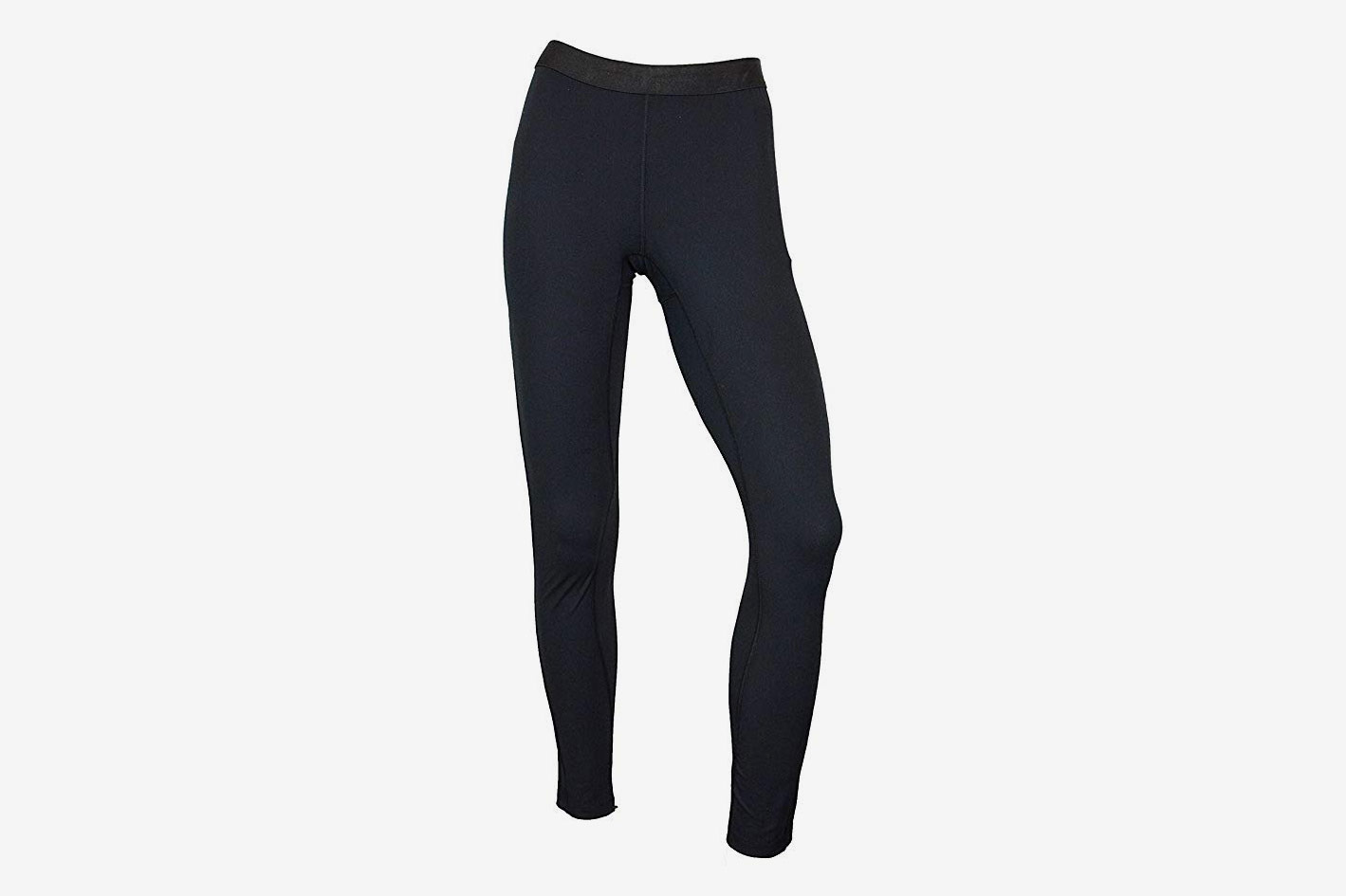 Columbia Women's Midweight Stretch Baselayer Tight
For the same reason, Portnoy loves the Omni-Heat bottoms, too. "The stretchy fabric is super comfortable and the midweight option never feels too hot," she says. "Plus, they've treated it with some kind of antimicrobial thingamajig, so after a long day [of wear], you don't feel like you have to throw them in the laundry."$51 at Amazon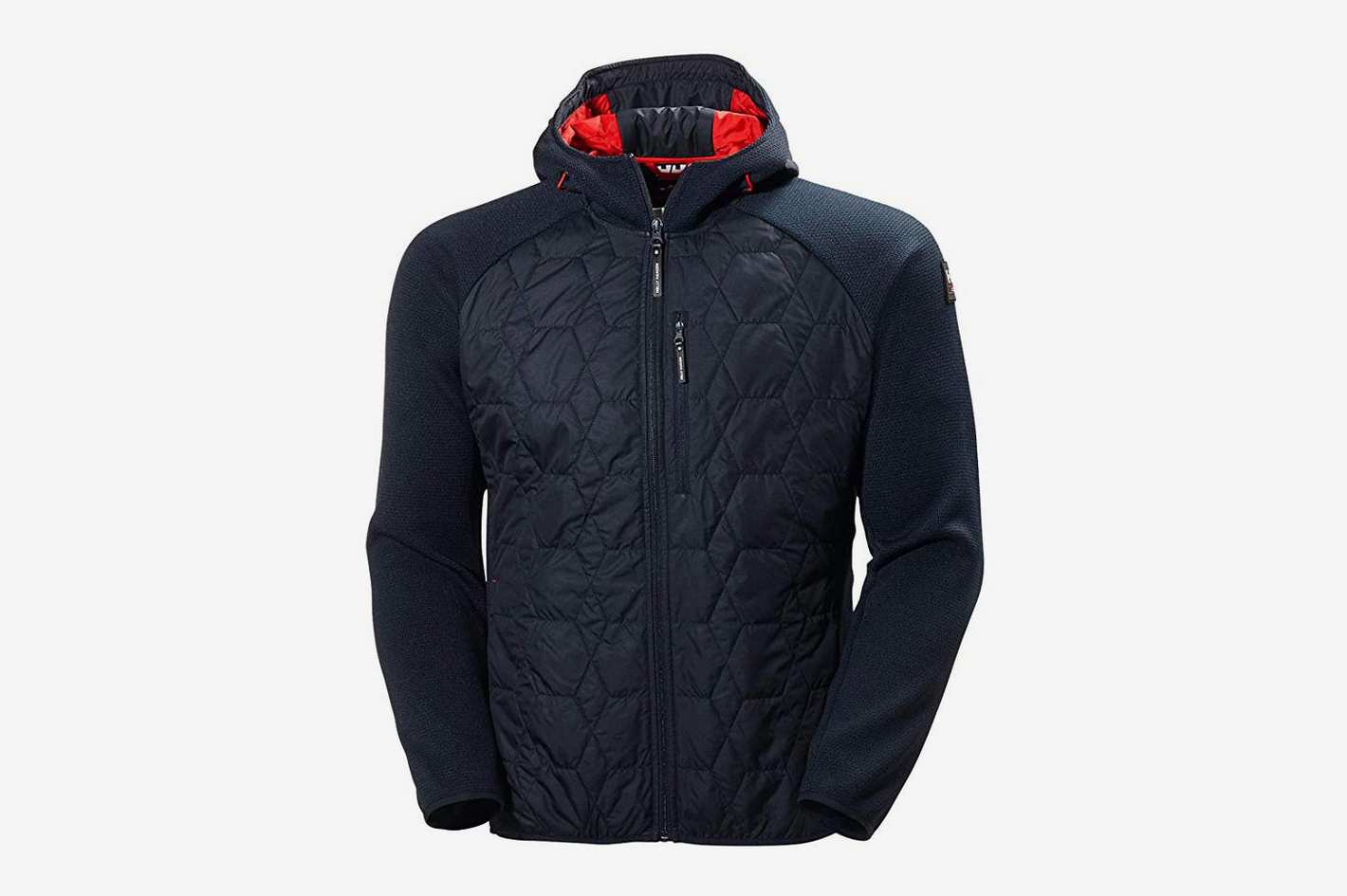 Helly Hansen Shore Hybrid Insulator
Rory M. Martin, deputy director of Expedition Operations at Seabourn, has been with the cruise line since 2013 and joined the ultra-luxurious Seabourn Sojourn for the ship's last three seasons in Alaska. He, too, is a big proponent of layering. This lightweight, insulated marine jacket from Helly Hansen gives travelers "great mobility and core warmth," says Martin, and pairs well with a raincoat as needed. "It's warm enough to keep the chill out and light enough to keep you comfortable while moving."$127 at Amazon$170 at Nordstrom
REI Co-op Sahara Convertible Pants
Rebekah Law, a Cruise & Travel Director for Holland America Line, has 18 years of experience at sea. She is currently five months into her fifth Alaskan season on the MS Eurodam. First and foremost, she recommends a great pair of quick-drying pants. The lightweight nylon Sahara pants from REI have zip-off legs, making them easy to convert to shorts. (This two-in-one deal is helpful, says Law, because of rising temperatures during the Alaskan cruising season.)$70 at REI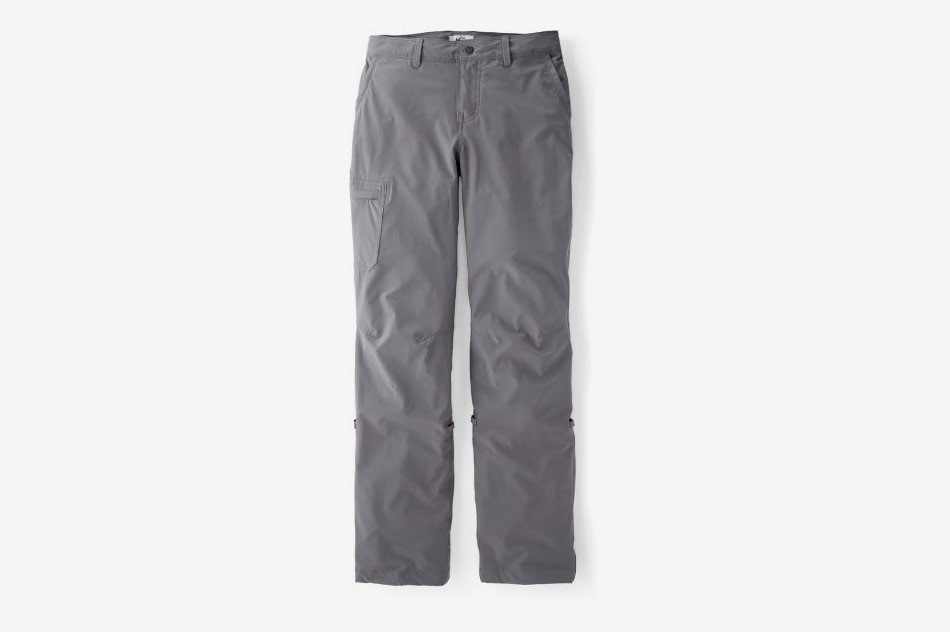 REI Co-op Kornati Roll-Up Pants
Another Law favorite: The legs on the Kornati style can be rolled to capri length. Both these and the Sahara offer UPF 50+ sun protection, which comes in handy when you're out and about on daily excursions.$70 at REI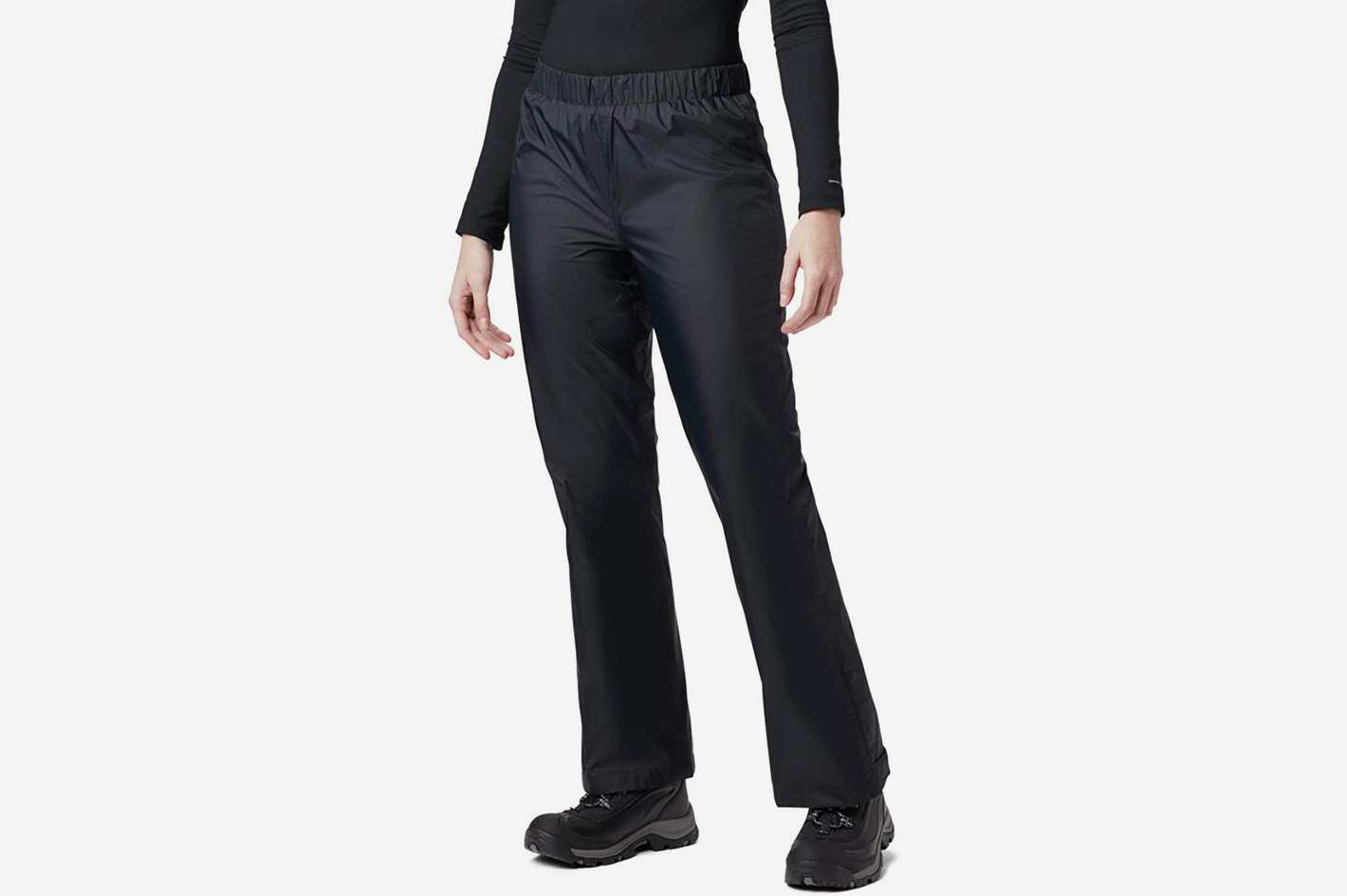 Columbia Women's Storm Surge Waterproof Rain Pants
"Alaska is gorgeous in any weather, but during cruising season when it's not cold enough to snow, it's often raining," Portnoy says. "A common port like Ketchikan averages 13 feet of rain a year, meaning if it isn't raining, you're witnessing a miracle." Most travelers remember to pack a lightweight raincoat, but often forget the rain pants. "I was glad I had them, especially when outdoors for long periods of time," says Portnoy, adding, "They're easy to pack, fit over your regular layer, and will keep you warm and dry even in a downpour."From $20 at Amazon
Helly Hansen Packable Pant
Martin is also a fan of the rain pant, particularly this multifunctional pair from Helly Hansen. It's waterproof, windproof, lined with quick-drying fabric, and packs into its own zipped thigh pocket, making it easy to tote on shore excursions.$85 at Amazon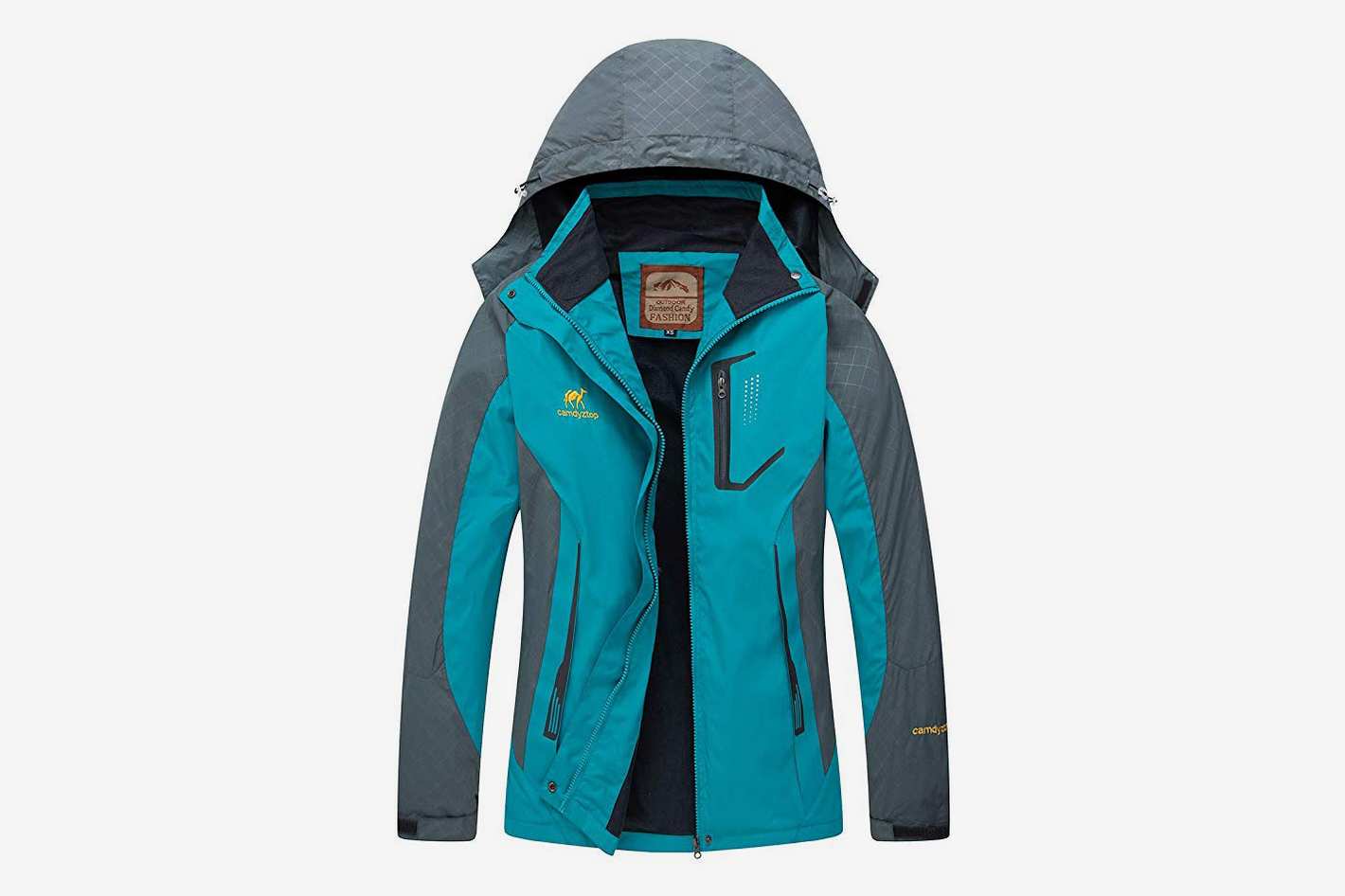 Diamond Candy Waterproof Rain Jacket
"You cannot go to Alaska without thinking about and preparing for the rain," says Chris Gray Faust, managing editor at Cruise Critic and a four-time Alaskan cruiser. "The Inside Passage abuts the Tongass National Forest, which is a temperate rainforest. And what does it do in a rainforest? It rains!" Faust likes a rain shell with a hood and layers, so she can peel them off as needed. "Bonus points if it's lightweight, so you can stash it in your backpack when the sun comes out."From $41 at Amazon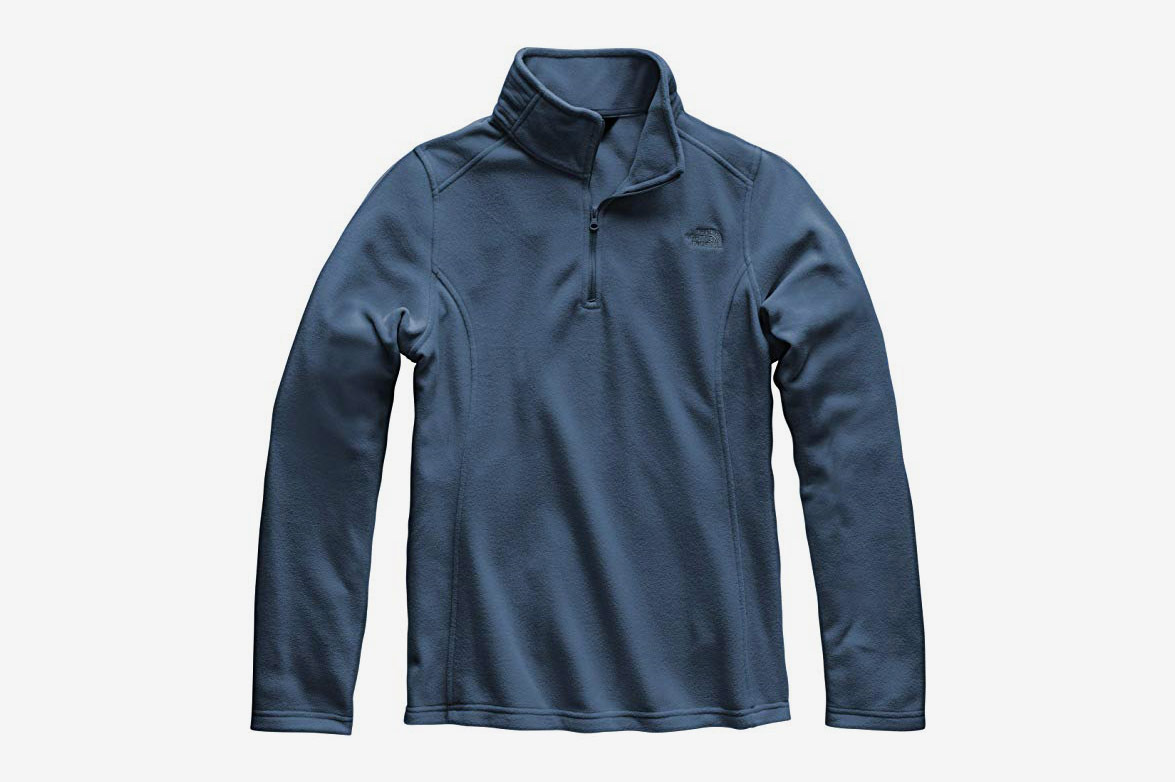 The North Face Tech Glacier Quarter-Zip Fleece Pullover
Also in Law's arsenal: a long-sleeve fleece. This midweight North Face pullover has a flattering modern shape and smooth brushed fleece texture.$25 at Amazon
Marmot PreCip Eco Jacket$65(was $100, now 35% off)
Meanwhile, the hip-length Precip, made of recycled nylon fabric, is Law's choice for a water- and wind-resistant jacket. There is a hood hidden in the collar, zippers in the armpits for fresh air, and enough color options to keep your outfit interesting.$65 at Amazon
Uniqlo Women Ultra Light Down Jacket
Geetika Agrawal, founder of Vacation With An Artist (VAWAA), just wrapped up her first Alaskan cruise with her family. She's glad she bought a lightweight down jacket for chilly glacier walks and "nighttime hangs on the cruise deck." The shell, made of nylon and polyester and filled with down, was both water-repellent and easy to pack.$70 at Uniqlo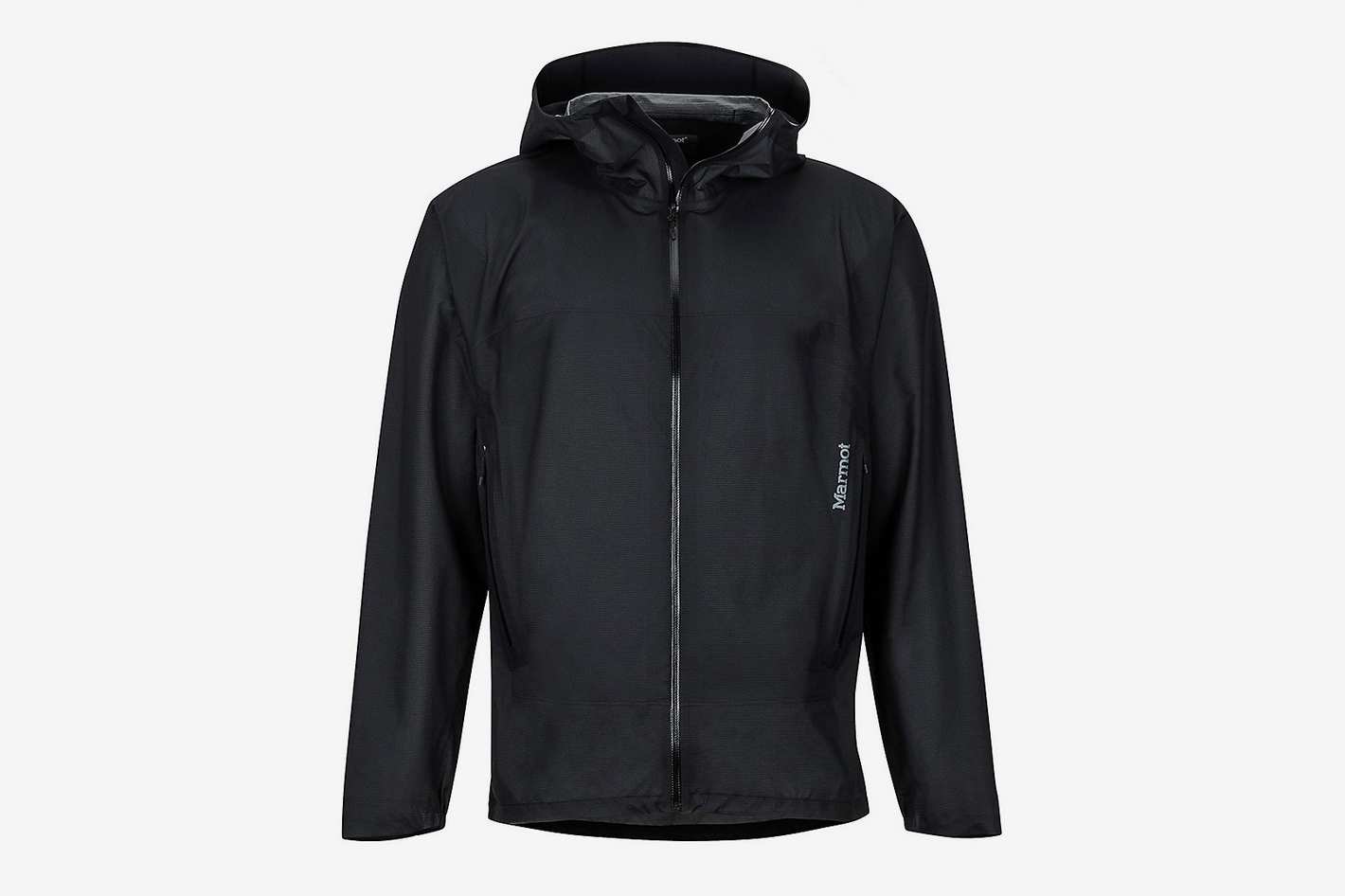 Marmot Men's Bantamweight Jacket
Globetrotting photographer Peter West Carey shoots landscape, travel, and nature scenes — and teaches others how to do the same. He has been on six small-ship cruises to Alaska with UnCruise Adventures, documenting the boats in action and teaching photography onboard as a guest host — so he knows what it takes to weather the elements. "I've trusted Marmot for my outdoor rain gear for over 20 years and it always performs as expected," says Carey. "A rain jacket that is smaller and packable is key in Alaska. Quick weather changes mean rain gear should always be in your day pack."$275 at Amazon
Shoes and accessories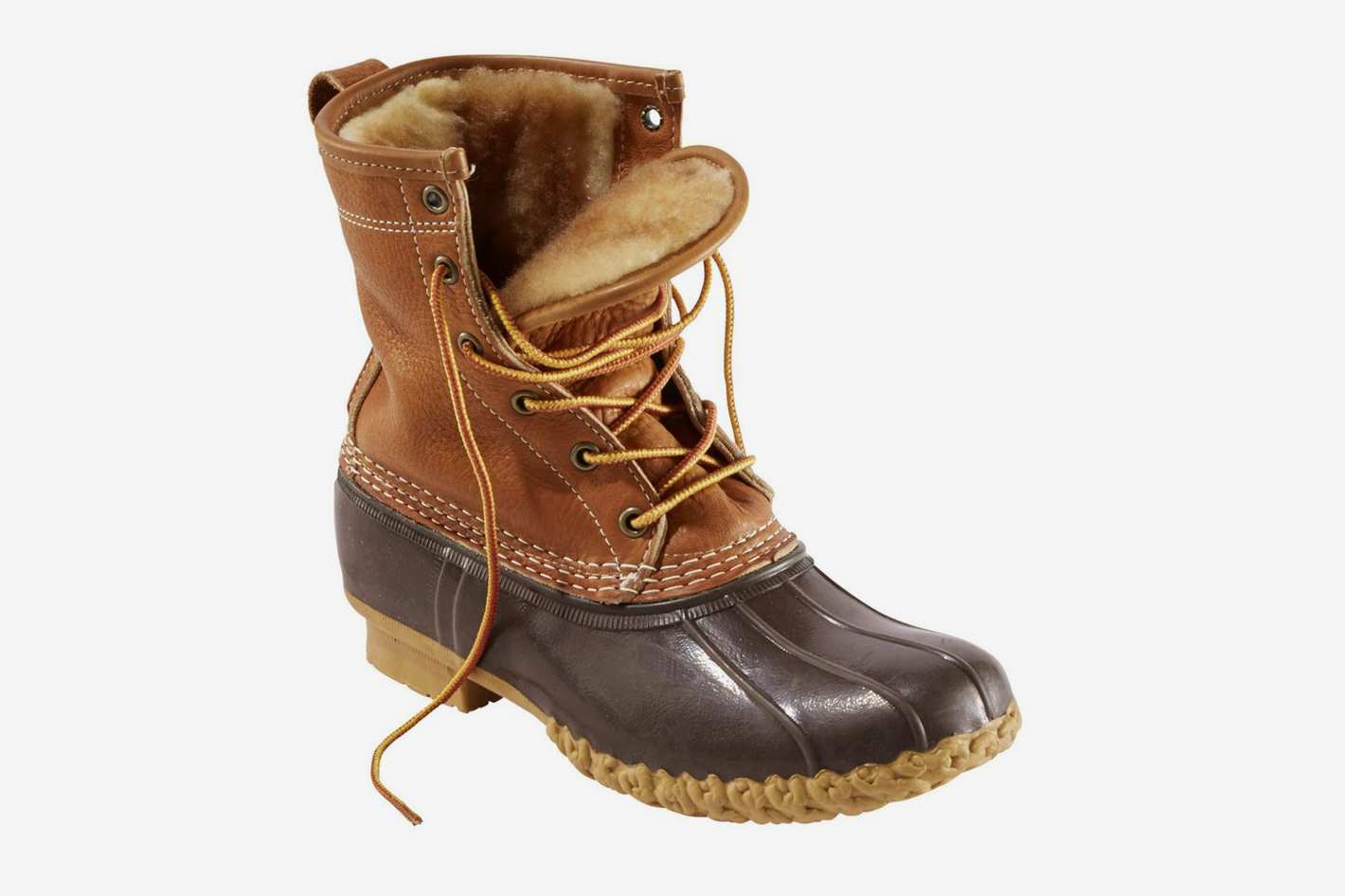 L.L.Bean Women's Bean Boots 8″ Tumbled-Leather Shearling-Lined
You can't forget your feet, according to Yves Segers, General Manager on Oceania Cruises' MS Regatta. "Most guests sign up for adventurous shore excursions that immerse them in Alaska's wild natural environment; I recommend they bring waterproof boots to keep their feet comfortable and dry." These tumbled-leather 8" boots are lined in shearling and available in variable widths (Medium B and Wide D).$229 at L.L.Bean
Keen Koven Hiking Shoes
Law seconds the need for solid footwear, but thinks travelers can get away with great hiking shoes if they don't want to pack bulkier boots. Keen's Koven are comfy, water-resistant, and available in half sizes and wider widths, depending on the style.$90 at Amazon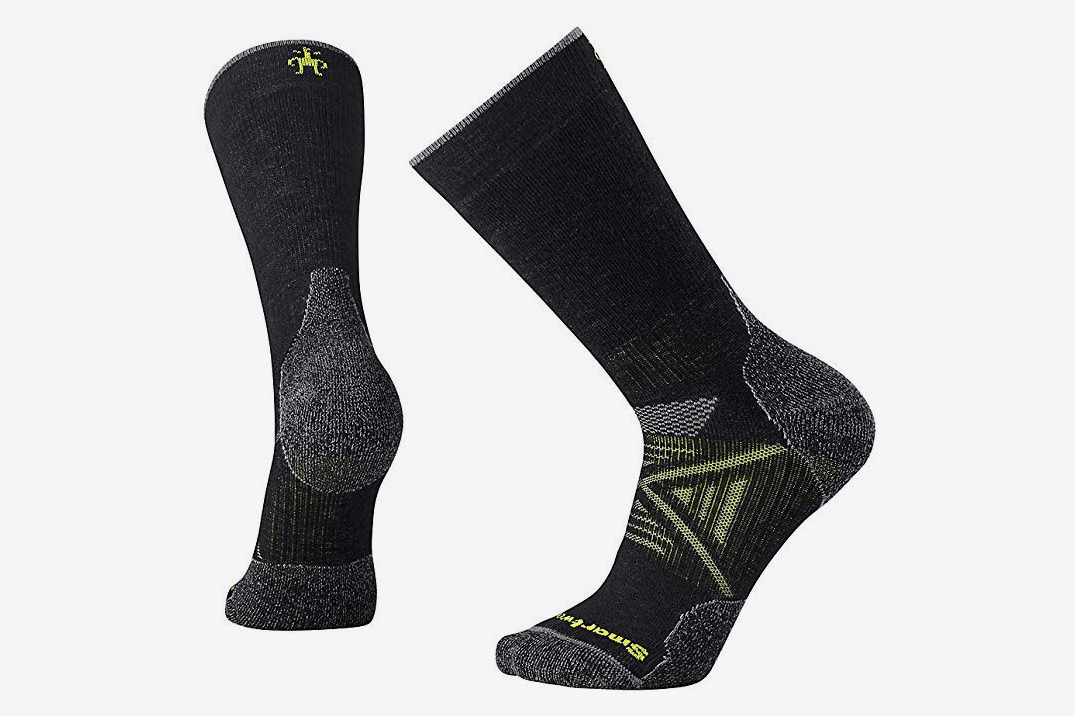 Smartwool Men's PhD Outdoor Medium Crew Socks
Martin agrees that "taking care of your feet is important," and the socks you pack can be as crucial as the shoes. He says this pair "keeps me moving comfortably, whether walking around one of the great Alaskan towns, walking the ship's deck, or hiking to explore the beauty of Alaska."$25 at Amazon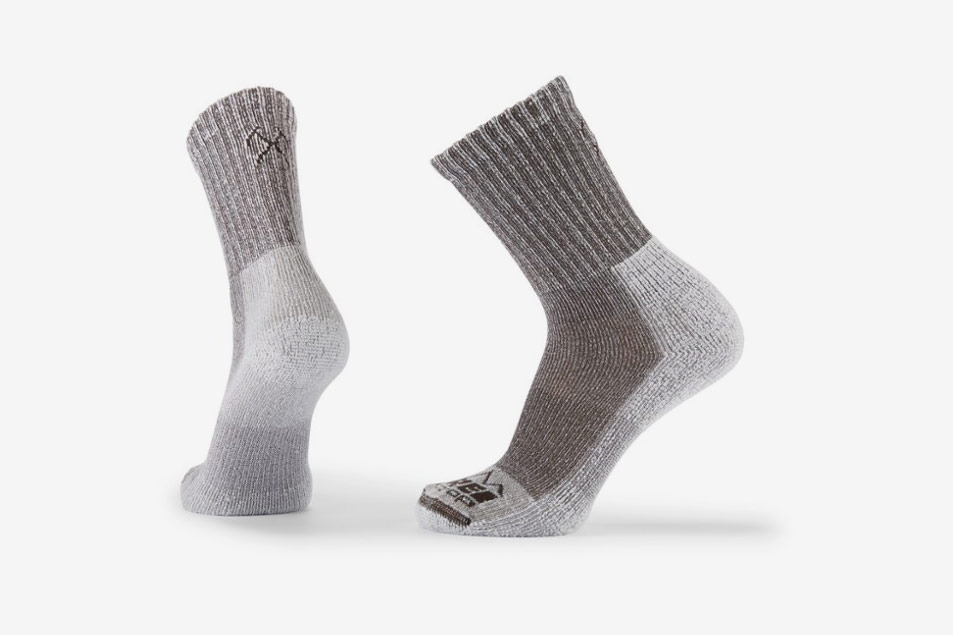 REI Co-op CoolMax Midweight Hiking Crew Socks
Faust on the good-socks front: "You have to have them, as cold feet will make you feel miserable," she says. "Even if you aren't outside, Alaskan cruise tours spend a lot of time on buses and trains, which can be drafty." Faust buys hers from REI. She likes this midweight hiker style because it "gives you the warmth you need, without a lot of bulk."$15 at REI
Ray-Ban Women's RB4061 Oval Sunglasses
Sunglasses are a no brainer in Alaska. "The light there is very intense, and if there's snow it's even stronger," explains Portnoy. Look for polarized lenses to cut the glare and pick plastic frames if possible. "I learned that lesson the hard way," she warns. "Frozen metal against your face is mighty uncomfortable."$178 at Amazon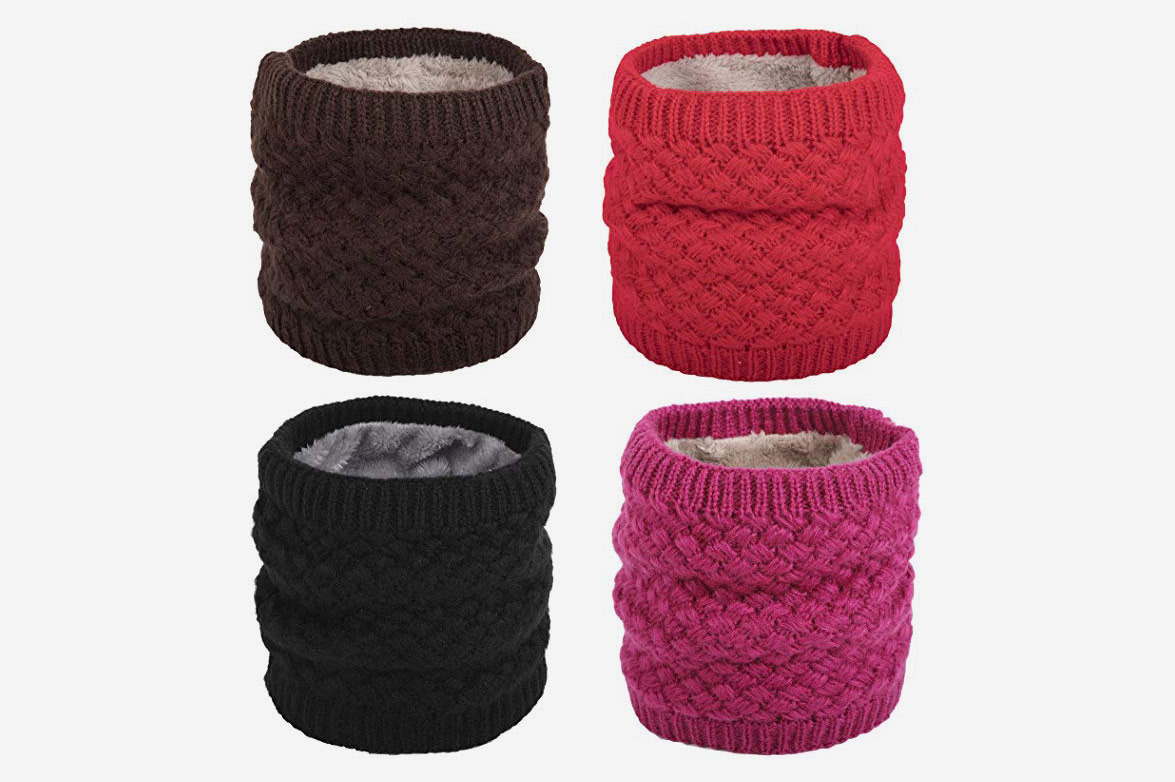 Flygo Women's Winter Knitted Neck Warmer
Neck gaiters are another undersung hero of the cruising set. "Particularly in places like Denali in the interior, or Juneau on the Inside Passage, you want to make sure you're neck isn't exposed to the wind," says Faust, who always packs multiple gaiters because "they provide better protection than a flimsy scarf." Earlier this year in Norway, she discovered what she calls the ultimate neck funnel: The outside was wool, the inside was lined with faux fur, and it was stretchy enough that she could yank it over her ears and head as needed. It kept her toasty warm throughout Scandinavia and Alaska. Though hers was Norwegian, Flygo sells a similar version on Amazon.$20 at Amazon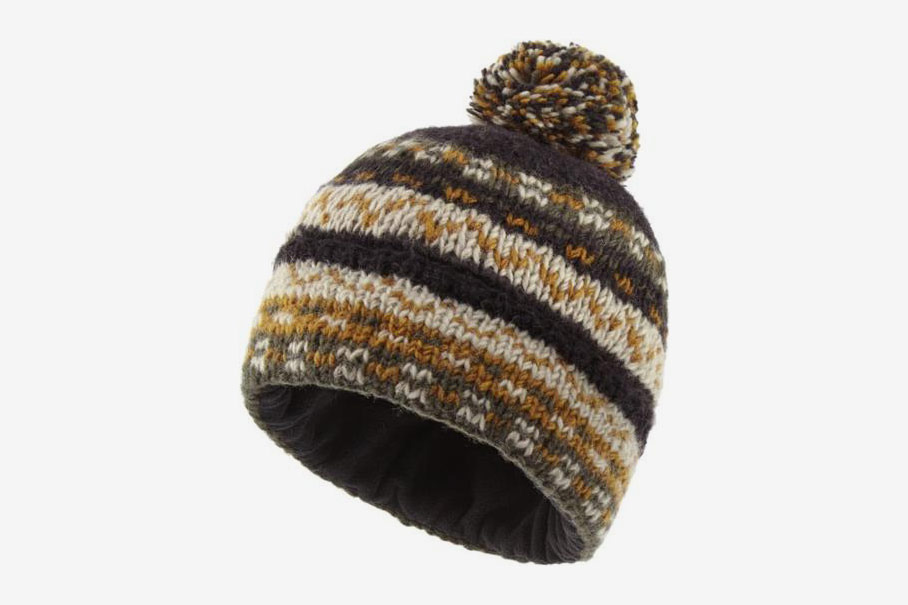 Sherpa Adventure Gear Sabi Hat
"No one knows cold weather like the Sherpas of Nepal," says Carey, who has spent a lot of time shooting in the Himalayas. "This hat is handcrafted in Nepal and combines lambswool for warmth plus a high-tech Polarfleece lining for all-day comfort. There's no doubt if you're outdoors anywhere at night, or if your ship is nuzzling up close to a glacier, you'll want this hat on your head."$37 at REI
Skincare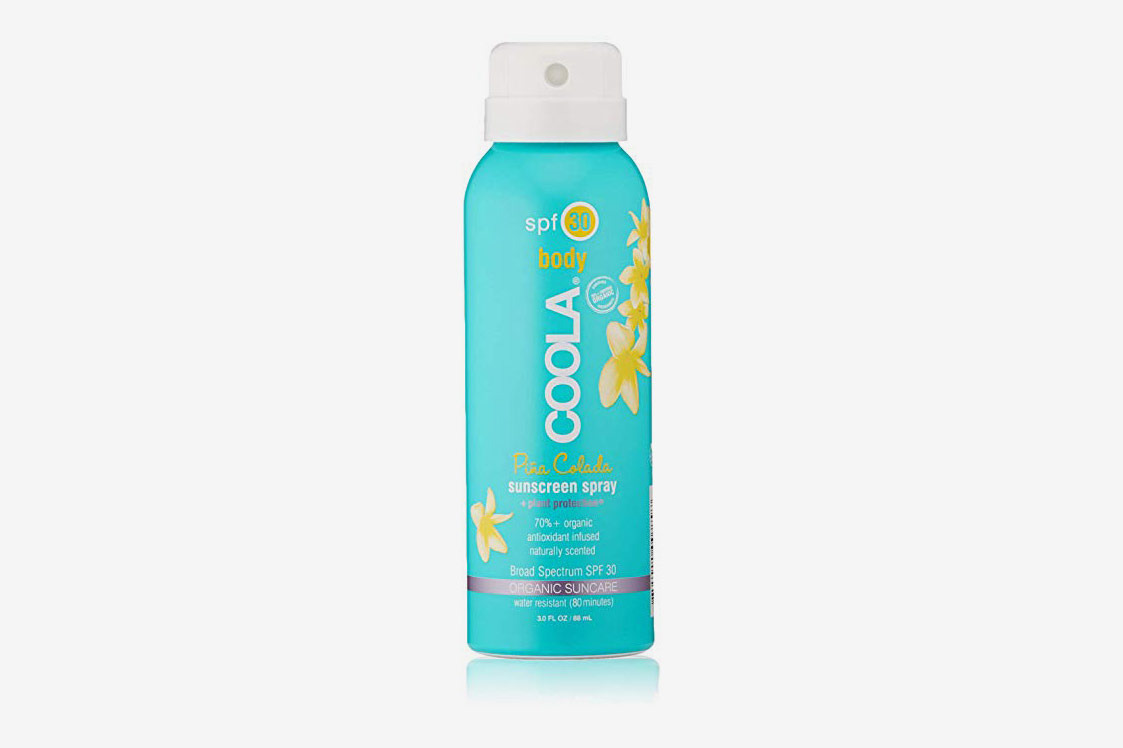 COOLA Classic Body Organic Sunscreen Spray SPF 30
When packing up your toiletries, don't forget the sunscreen. "Although Alaska is in the north, it can be quite sunny," says Segers. "The strength of the sun can be quite deceiving even on an overcast day." He likes COOLA's reef-safe organic sunscreen spray with SPF 30 protection. It's ultra sheer, water-resistant up to 80 minutes, and available in two natural scents (pina colada and tropical coconut) as well as fragrance-free.$11 at Amazon$20 at Dermstore
OFF! Deep Woods Insect Repellent VIII Dry$8(was $12, now 33% off)
"A lot of travelers think that because Alaska in the northern part of the world, that means it's insect-free, which couldn't be further from the truth," says Ruth Ortiz, Executive Concierge on Oceania Cruises' MS Regatta. "Alaska can be quite mild and wet, making it the perfect environment for mosquitoes." A mighty insect repellent is essential and should be used liberally during shore excursions.$8 for 2 at Amazon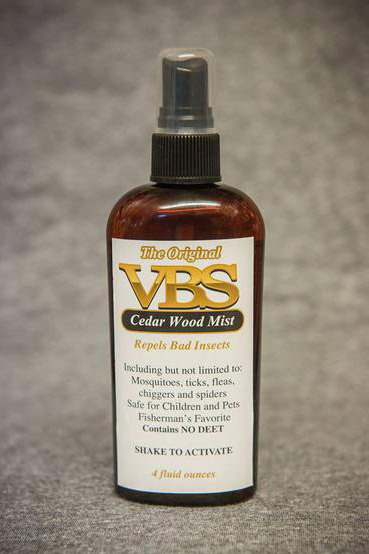 The Original VBS Bug Spray
Ramon Conde concurs. He has taken three family cruises to Alaska — one with Holland America Line and two with Princess — and remembers swatting away monster mosquitoes at Eagle Beach in Juneau. His preferred brand of bug spray is VBS, a.k.a. "fishermen's favorite." The mist repels skeeters, buffalo gnats, noseeums, fleas, chiggers, and biting flies and comes in three scents: cedar, vanilla, and eucalyptus. It contains no DEET or other abrasive chemicals.$9 at Big Reds Bait
Gear and electronics
Outdoor Products All Purpose Dry Sack
Do you care about that expensive telephoto zoom lens? Better protect it. "If you're on an adventure or expedition cruise in Alaska, Zodiacs are typically used to transport people to shore instead of docking like the bigger cruise ships, and they often get wet from splashing water," says Portnoy. "I use these sacks to keep things like my cameras, day pack, and change of clothes dry." Amazon sells a three-fer of the polyurethane-coated packs in two-, four-, and eight-liter sizes.$10 for 3 at Amazon
JBL Xtreme Portable Wireless Bluetooth Speaker$175(was $300, now 42% off)
Music makes the moment, right? It does for Agrawal at least, who packed a portable bluetooth speaker so she could play music in her cabin. "Cruising in the middle of the ocean is very peaceful; music adds to that magic," she notes. This splashproof speaker can handle a little rain on deck, no problem, and has a built-in rechargeable battery that lasts up to 15 hours.$175 at Amazon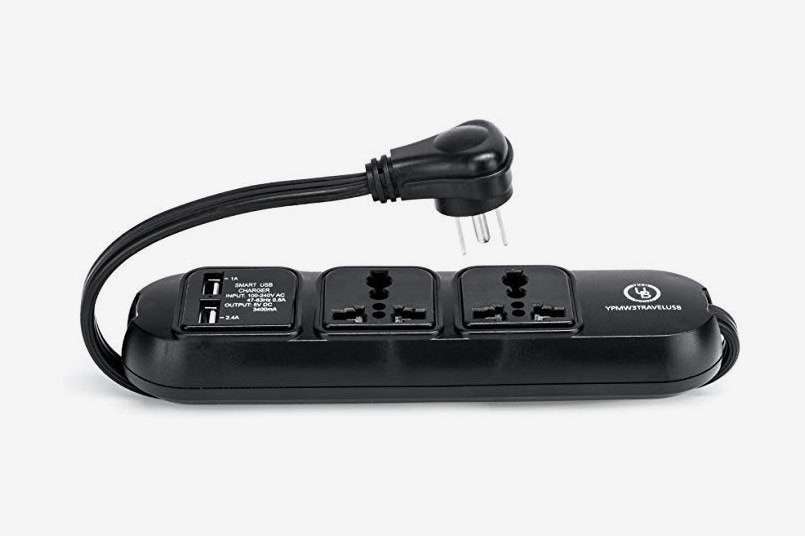 Yubi Universal Power Strip
"Having enough outlets seems to always be an issue," says Carey. "Some boats only had two outlets per cabin — not enough for a power hungry photographer like me." That's why he always packs a universal power strip with twin USB ports for charging smartphones and tablets. "That's two less adapters I need to bring along."$10 at Amazon