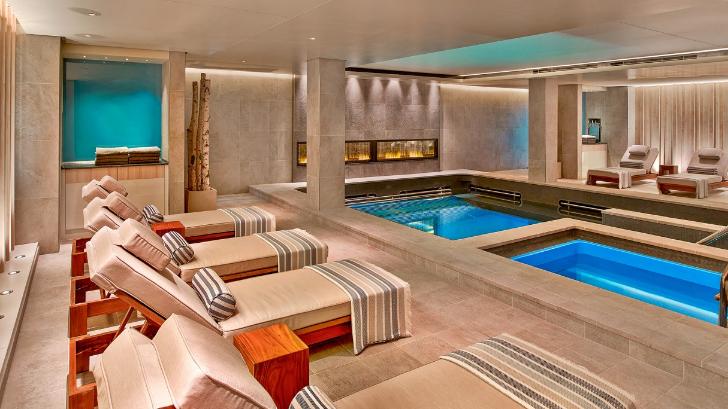 James Shillinglaw, Sep 21, 2021
This week Viking.TV is showcasing different well-being, relaxation and mindfulness practices from around the world. From learning about the benefits of the Nordic diet (Sept. 20) to hearing from the authors of "Don't Retire, Re-wire" during Anne Diamond's interview (Sept. 23), and then getting mindfulness tips from a stress consultant (Sept. 24), this week will have something for every viewer.
On Wanderlust Wednesday (Sept. 22), viewers will also get a closer look at the LivNordic spa found on all Viking ocean ships, and will learn about the origins of the Nordic bathing ritual, plus other relaxing amenities on board. On Sunday, Karine Hagen travels around the world and shares more about bathing rituals found in Russia, Turkey, Scandinavia and more.
Each session begins each day at 11 a.m. PDT/2 p.m. EDT. Content is also taped and available to view the following day on Viking.TV.
Monday, Sept. 20: Museum Mondays. Uncover the studies showing how the Nordic diet improves health and could help us live longer with registered nutritionist Sue Baic in her lecture "Superfoods of Scandinavia."
Tuesday, Sept. 21: In Conversation With…Tuesdays. Join Alastair for a conversation with retired professors Betsy and Greg Ball, who sold their possessions in Texas and dedicated nine months to traveling around Europe. They will discuss their memorable experiences and travels.
Wednesday, Sept. 22: Wanderlust Wednesdays. Learn more about the LivNordic Spa on Viking's ocean ships with aesthetician Lovisa Petri, including the origins of the Nordic bathing ritual and other relaxing amenities on board.
Thursday, Sept. 23: Guest Speaker Thursdays. Anne Diamond will interview Jeri Sedlar and Rick Miners, authors of "Don't Retire, Re-wire." During their conversations, they will discuss how to make the most of retirement and share inspiring stories from individuals they worked with.
Friday, Sept. 24: At Home… Around the World. Meet stress consultant Alexandra Svalastog and find happiness as she shares tips on how to live in the present and practice peace and mindfulness from her home in Norway.
Saturday, Sept. 25: Mind and body with Mona Therese.
Sunday, Sept. 26: Karine Explores Bathing Rituals. this week, Karine Hagen travels the world and discovers why Scandinavians love saunas and wild swimming and how the thermal baths of Budapest, the Turkish hamam and the Russian banya use water and bathing for wellness.
For more information or to watch the programming, visit www.viking.tv.