By Gay Nagle Myers |Oct 24, 2021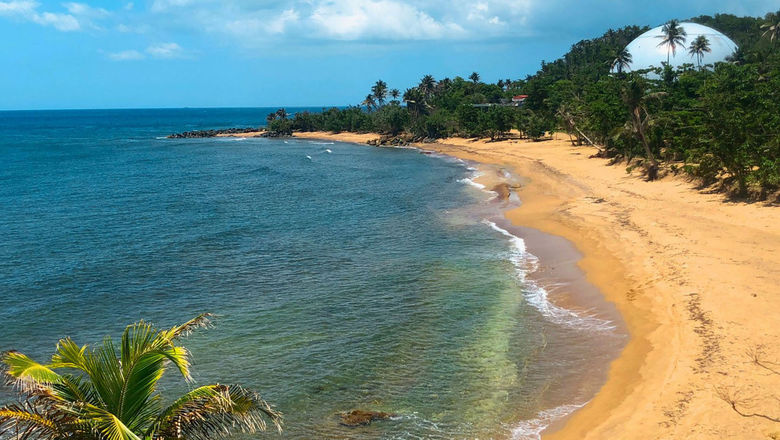 Puerto Rico's plan to achieve high on-island vaccination levels included public and private sector coordination and cooperation. Photo Credit: Discover Puerto Rico
Puerto Rico is leading all U.S. states and territories in Covid-19 vaccination rates.
According to data from the CDC, the destination, which is a U.S. territory, has the highest percentage of people fully vaccinated against Covid-19, as of Oct. 21.
Puerto Rico hit 73.1% for full vaccination of people on the island on that date, higher than the 66.2% rate in the U.S. More than 2.3 million people on the island have been fully vaccinated, the CDC said.
According to the CDC's data tracker, the territory with the next-highest rate is Guam, at 71.5%; for states, most of the New England states are running neck and neck, with vaccine rates of around 70%. (Only Palau, a sovereign nation with a Compact of Free Association with the U.S., has a higher rate; in its case, 87.4% of residents, or nearly 16,000 people, have gotten the jabs.)
In Puerto Rico's case, the destination put together a step-by-step plan with help from the CDC to reach high vaccination rates. The plan included publicity campaigns with doctors, nurses and politicians; an organized National Guard distribution system; clear messaging from Puerto Rico's leaders; and numerous public service announcements giving the locations of mass vaccination sites.
The government now mandates vaccinations for college students, concert-goers, restaurant diners and those working in restaurants.
All U.S. citizens entering Puerto Rico must fill out an online Travel Declaration form. Vaccinated travelers must present their official vaccination card (a copy is not accepted); unvaccinated travelers must present a negative PCR or antigen test taken no more than 72 hours prior to arrival.