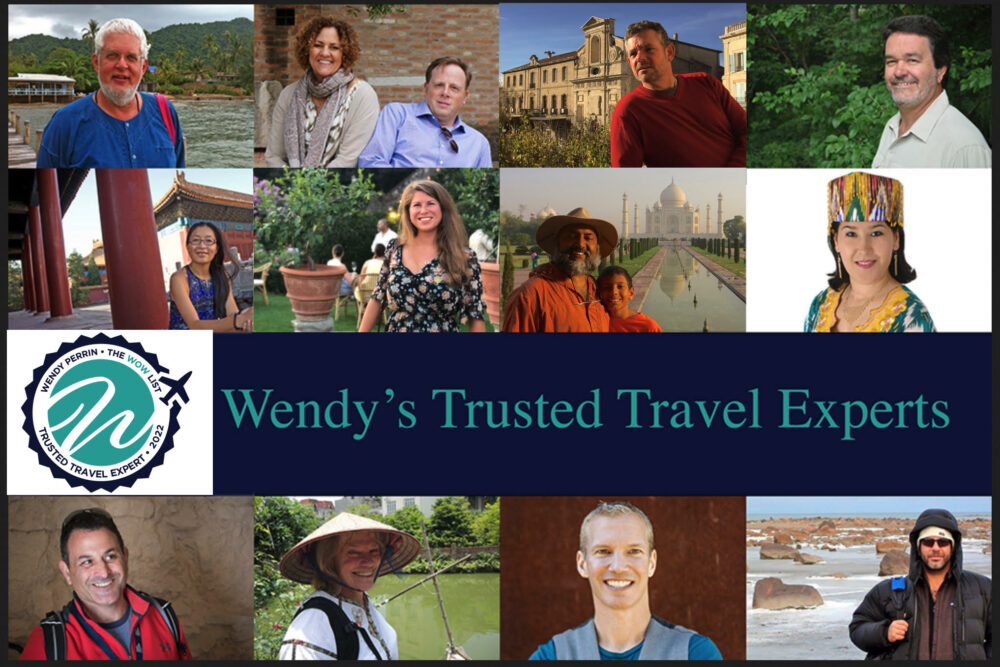 The WOW List is a collection of exceptionally knowledgeable and well-connected trip planners around the world. They have been rigorously road-tested, based on my decades of experience as a travel journalist and based on the latest trip reviews from travelers who have used my WOW approach to ensure an extraordinary trip.
SELECTED FOR MAXIMIZED SAFETY AND EXPERIENCES
Throughout the pandemic I have been monitoring traveler feedback and revising The WOW List accordingly. Inclusion on this List is based primarily on reviews from travelers who are just back from countries that have reopened. These travelers report that they felt safe throughout, with Covid-related logistics and hassles minimized and the entire travel experience maximized. For countries listed below that have not yet reopened, there is no traveler feedback yet, so those recommendations are still based on pre-pandemic service levels (because pre-pandemic service levels have, so far, proven to be a very good predictor of current service levels).
HOW IT WORKS
1. Find the right local fixer for your needs below.
2. Click their CONTACT button and share the details of your dream trip via my questionnaire.
3. Done! The local expert will reach out to you directly and quickly.
START WITH MY QUESTIONNAIRE
• That's how you get VIP treatment and these WOW benefits.
• It's how the WOW Lister knows that I sent you and that you will be reviewing your trip. Your trip reviews determine who remains on The WOW List.
• It's the only way I can advise you and monitor your trip from the most important moment— the conception and initial design.
• It's the only way your trip will count toward a WOW Moment.
FOR MORE GUIDANCE
Not sure where to travel or who is the best fit for your specific trip needs and goals? Click to Get a Personalized Trip Recommendation.