Greenland: Passenger Ship Stuck in Ice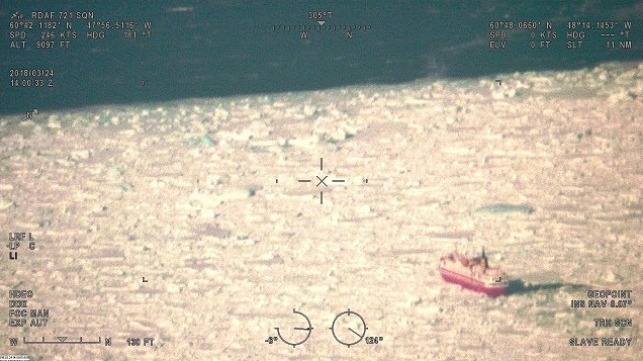 The Arctic Umiaq Line passenger ship Sarfaq Ittuk has been stuck in ice in Torssukatak in southern Greenland since last Wednesday.
There are 37 passengers and 21 crew members on board the 73-meter (240-foot) vessel, which is not expected to be free until this Wednesday or Thursday.
Arctic Umiaq Line said in an update on its Facebook page: "There is nothing to suggest that the wind changes direction before late Wednesday, which is why we first expect Sarfaq Ittuk to sail north on Thursday morning. We keep an eye on the weather situation, and should there be an opportunity, Sarfaq Ittuk will start her north sailing earlier.
"The situation is assessed on a continuous basis and, lastly, we have together with the ship's captain, the Police, Arctic Command and Royal Arctic Line assessed that there is no danger to ship, crew or passengers."
Due to the situation and the wind direction, it is not possible for other ships to sail to Sarfaq Ittuk for help. The risk of such an attempt would likely result in two ships stuck in the ice rather than just one, says Arctic Umiaq Line.
The ship was on her way to Greenland's capital, Nuuk; she regularly sails along Greenland's west coast.
She is stuck in an area where there is no mobile coverage.